On the calendar we had 1 days worth of travel to Alaska, 8 days of travelling across Alaska's road systems, and 1 day travel back to the continental US. However, it felt like we crammed so many things into those 8 days we were literally exhausted when the airplane finally touched down in Dallas.
Here are some of the things I learned from our adventure....
1. Alaska is HUGE! I think everyone knows Alaska is large. But to actually understand and see the mileage a car puts from place to place across the state is something else. When we returned our rental car to Enterprise, we had around 1,700 miles on it! And look at this map of where we ACTUALLY drove in Alaska!
2. I will never ever ever complain about mosquitoes again! The South, Texas, Arkansas, Kansas, don't care..... you have NOTHING on Alaska regarding the mosquito size or population.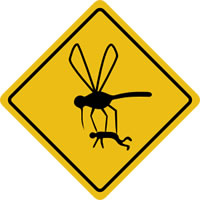 3. Alaskans are innovative and creative when it comes to survival. They understand hardship and persevere anyway. And THEY STAY! They know it's easy to buy things from Walmart, live along a nice paved road with stores nearby, and cheap prices on all utilities in other states of the United States, but many of them decide to forgo those luxuries for a more independent environment.
4. During the summer the sun doesn't set (well... not for very long). And as an adult the adjustment to 20+ hours of daily isn't difficult. Your body just adjusts. I can't speak for kids as our kiddos were not with us on this trip. I wonder if the transition to 20+ hours of night during winter is as easy.
5. If you want to see the most of Alaska... you can't do it all by car (as implied by #1). And you can't do it all by boat. Consider all types of transportation and be willing to pay for it. Things cost more in Alaska, so you'll have to learn to embrace that and go "all in" when planning a trip to Alaska.